W.A.C.K.Y. (Women Advancing Christ in KY)
The aim of W.A.C.K.Y. is to develop women spiritually and personally by providing opportunities for Bible study, fellowship, and fun. Our annual "Ladies Night Out" consists of crafts, workshops, and an uplifting message from a speaker. Prayer groups, conferences, and community outreach are also a regular part of our ministry.
If you would like more information about how to get involved in W.A.C.K.Y., please contact Kathy Kenimer or Sue Ellen Ballard at 859-987-3951.
Women on Mission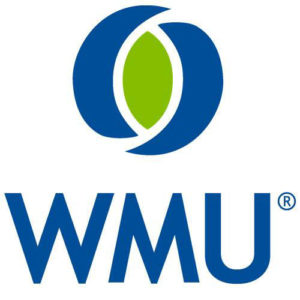 Women on Mission exists to inform and inspire Christians to influence their world for Christ. "By all means" is the group's motto" and the watchword 1 Corinthians 9:22b-23: "I have become all things to all people so that by all possible means I might save some. I do all this for the sake of the gospel, that I may share in its blessings."
In 2016-2018, Women on Mission is challenging Christ followers to follow His example, step into the world around them, cultivate relationships, and create opportunities to demonstrate the love of Christ. Objectives include praying for missions, engaging in mission action and witnessing, learning about and supporting missions, developing spiritually toward a missions lifestyle, and participating in the work of the church and denomination.
In addition to championing our annual Annie Armstrong, Eliza Broadus, and Lottie Moon missions offerings, our WMU ladies propagate missions in our church and community in the following ways:
Willing Hands Quilters
Sew Blessed
Current Missions
Mamie Willmott
If you have any questions, please contact Charlotte Downing, our WMU director, at 859-987-3951.

"Sisters In Christ" grew out of tragedy. In 2016, blood was shed on American streets – yet, again. We felt the splatters of it in our homes, our work places, our holy sanctuaries.
Here in Paris, we gazed at what we were left with in shock.  From separate sides of a common street, Central Baptist and First Baptist struck out on a journey to bridge the divide between "white church" and "black church." What we learned was a way to triumph over differences in skin color and worship styles–through a shared love for the One whose blood reconciles us to God Himself. Jesus brings healing through relationship.
"Sisters in Christ" meets once a quarter. When First Baptist hosts, Central Baptist brings the program and vice-versa. We dig into the Word, learn how to be bold intercessors at the throne of grace for our sisters, and share favorite recipes.
We have learned that God is good in these matters so we trust Him, and we have pledged to continue for Him until He comes again, or calls us home.
If you would like to learn more about Sisters in Christ, please contact Kristy Horine at 859-987-3951.